Welcome to Our Site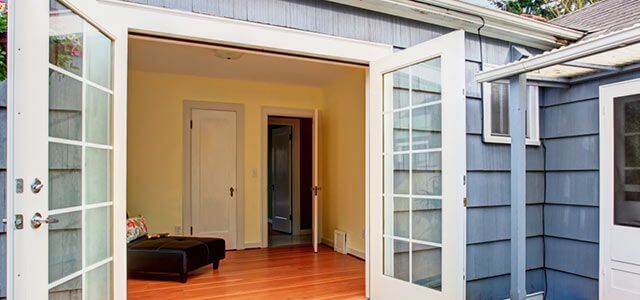 As we enter our 25th anniversary serving homeowners in Fairfield and New Haven Counties, we wish to thank all our customers of the past, present and future for entrusting us with your home improvement needs. Integrity is what we live by. We pride ourselves in providing a full line of professional services, including roofing, windows, doors, gutters decks, carpentry and more. We look forward to providing our services to you, today, tomorrow and God willing another 25 plus years.
Roofing Contractors Serving Fairfield County, New Haven, and Surrounding Areas
Welcome to Integrity Home Services LLC
Integrity Home Services LLC is a trusted and respected name in Southern Connecticut's remodeling industry, offering a full line of services including interior and exterior home improvement, custom renovations, home repairs, and residential inspections to homeowners in Fairfield, New Haven, and the surrounding areas.
Established by James Fradette in 1990, we have operated since Day 1 with a personal commitment to integrity, excellence, and customer satisfaction. In our effort to ensure our customers are satisfied at all times, Integrity Home Services LLC focuses on:
Timely completion of all contracts
Quality craftsmanship in all service areas
Clear, open, and honest communications with all of our clients
Continuing education to stay abreast of advancements that will better address customer needs
Reliable Contracting Company in Connecticut
Being in business for more than 25 years is no easy feat so Integrity Home Services LLC is thankful to all customers who have entrusted and will be entrusting their home improvement needs to us. We look forward to providing you with quality services for the next 25 years and more.
Integrity Home Services LLC is a fully licensed and insured company serving the areas of Stratford, Milford, Branford, Orange, Woodbridge, Shelton, Fairfield, Easton, Monroe, Trumbull, Westport, Weston, Wilton, and surrounding areas. From roofing and windows to general carpentry and home inspections, our range of services is sure to address your particular needs, whether big or small. Integrity Home Services LLC is also certified to carry products from GAF, CertainTeed, Alcoa, and Azek.
Talk to Us. Call Integrity Home Services LLC today!
You can get in touch with Integrity Home Services LLC by calling us at (203) 922-2408 or (203) 382-1283. One of our representatives will discuss with you your home improvement needs, scheduling an appointment so you can take advantage of our FREE estimate.