Integrity Home Services LLC: Complete Home Improvement Solutions in Fairfield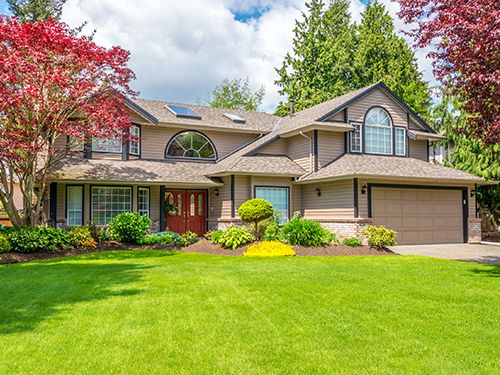 Integrity Home Services LLC offers a full range of professional interior and exterior services for home improvement in Fairfield, Connecticut. Whether it is roofing a Fairfield home, windows, gutters or home repairs, we can provide all the services you need. Our complete list of services allows us to do almost any type of construction project from start to finish from simple repairs to adding decks on Fairfield home's to complete renovations.
We use only professional craftsmen that we know and have full confidence in, ensuring that your project is completed to your exacting demands. Since 1991, our continued commitment to excellence, integrity and customer service has allowed us to build a reputation as a respected and trusted Fairfield home improvement company.
Our Services
Here is a list of the many professional home improvement services we offer. If you don't see what you are looking for here, please contact us ASAP and we will see how we can help you find a solution.
Quality Roofing
We offer many categories of roofing for Fairfield home and business owners including:
Complete Roof Installations
New roof construction
Industrial & residential roofing
Asphalt roofing
Metal roofing and steel roofing
Flat Roofs
Gutter / Eavestrough
Flashing
Custom copper work
Ice and Water Barriers
Emergency Roof Repairs
Roof repairs
Roof Leak Repair
Roofing materials
Roofing shingles
Sky Lights
Chimneys
Existing roof inspection
Reliable Home Repairs
Storm Damage
Termite Damage
Water Damage
Wood Rot & Sill Work
Windows
Doors
Siding
Sill work
Wood rot
Roof Repair
Expert Home Improvement
Beautiful Interior
Renovations & Remodeling
Bathrooms
Kitchens
Cabinetry
Basements
Custom Trim
Impressive Exterior
Siding
Windows
Doors
Decks
Ventilation
Copper Work
Chimneys
Gutters
Expert Home Inspections
Lots and Grounds
Structure
Roof and Gutters
Exterior components
Basement
Electrical system
Plumbing system
Heating
Air conditioning
Interior components
Attic
Insulation/ventilation
Optional home inspection services & testing available:
Wood destroying insects
203K
RADON in air
Water Quality
Lead in Water
Environmental concerns
For all your home improvement needs in Fairfield, call Integrity Home Services LLC today!
Whatever type of Fairfield home improvement project you wish to have done, if quality, integrity and dedication to customer service are important to you, please contact Integrity Home Services LLC. Contact us now by calling (203) 922-2408. In addition, you may fill out the form on our Contact Page and send us an email. Thank you and we look forward to hearing from you!