Integrity Home Services LLC: Reliable Home Improvement Company in Woodbridge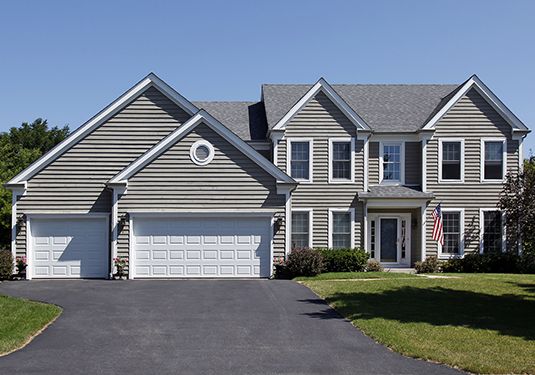 Integrity Home Services LLC offers a full range of professional interior and exterior services for home improvement in Woodbridge, Connecticut. Whether it is roofing your Woodbridge home, gutter installation, new windows or home repairs, we can meet all your needs. Our wide range of services let us take on almost any project from beginning to end from a simple repair, installing gutters on Woodbridge home's to a complete renovation.
We use only highly experienced tradesmen we know and trust, ensuring that your project is completed to your complete satisfaction. For over 25 years, we have been committed to excellence, integrity and customer service building a reputation as a trusted and respected Woodbridge home improvement company.
Our Services
Following is a list of our many services. If you don't see exactly what you need here, just contact us and most likely we will be able to accommodate you.
Roofing
We offer many types of roofing for Woodbridge home and business owners including:
Complete Roof Installations
New roof construction
Industrial & residential roofing
Asphalt roofing
Metal roofing and steel roofing
Flat Roofs
Gutter / Eavestrough
Flashing
Custom copper work
Ice and Water Barriers
Emergency Roof Repairs
Roof repairs
Roof Leak Repair
Roofing materials
Roofing shingles
Sky Lights
Chimneys
Existing roof inspection
Home Repairs
Storm Damage
Termite Damage
Water Damage
Wood Rot & Sill Work
Windows
Doors
Siding
Sill work
Wood rot
Roof Repair
H3: Home Improvement
Exterior
Siding
Windows
Doors
Decks
Ventilation
Copper Work
Chimneys
Gutters
Interior
Renovations & Remodeling
Bathrooms
Kitchens
Cabinetry
Basements
Custom Trim
H3: Home Inspections
Lots and Grounds
Structure
Roof and Gutters
Exterior components
Basement
Electrical system
Plumbing system
Heating
Air conditioning
Interior components
Attic
Insulation/ventilation
H3: Optional home inspection services & testing available:
Wood destroying insects
203K
ADON in air
Water Quality
Lead in Water
Environmental concerns
For all your home improvement needs in Woodbridge, call Integrity Home Services LLC today!
Whatever the Woodbridge project you wish us to complete for you, if quality, reliability and excellent customer service are important to you, you need to contact Integrity Home Services LLC. All work is performed with a personal call to our integrity, excellence and customer satisfaction. Contact us today by calling (203) 922-2408. In addition, you may complete the Inquiry Form on the Contact Page and send an email to us. We look forward to hearing from you!