Integrity Home Services LLC: Reliable Roof Repair in Fairfield and New Haven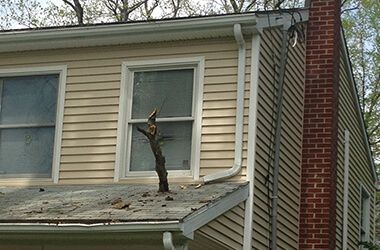 When it comes to roofing, Integrity Home Services LLC is the name trusted by homeowners across Fairfield County and New Haven County. If your roof is showing signs of damage, IHS is also here to provide the kind of roof repair that will help bring your roof back to its glory.
Roof Repair Done Right
Some homeowners end up paying for roof repair services that prove useless after just a short period of time. For this not to happen, the key lies into hiring the right roofer. Integrity Home Services LLC will perform a thorough inspection of every component and part that makes up your roof before we begin the repair work. This will ensure that no issue is left undetected and even the smallest problems will not bother you again. Whether your roof has suffered from storm damage or hail and wind damage, the roofing specialists at IHS will do everything in their power to restore your roof's integrity, stability, and durability, and breathe life to it once more. By letting us work on your roof, its lifespan will be extended further, serving you for another couple of years. Our repair service will include:
Complete roof inspection
Repair and replacement of damaged roof components/li>
Repair and replacement of missing or damaged shingles and roofing panels/li>
Repair and replacement of adjacent systems, such as the gutters/li>
Proper caulking and sealing of joints and seams, and more./li>
Furthermore, IHS uses the best materials in the industry. We are certified, licensed, and trained to provide a host of other roofing and home improvement services, as well as comprehensive warranties.
Schedule for a Free Roof Inspection. Call Integrity Home Services LLC Today!
Get in touch with Integrity Home Services LLC today to schedule a free, no-obligation roof inspection. Call us at (203) 403-2111 or leave a message at our online contact form . Our representatives will get back to you as soon as possible.