Integrity Home Services LLC: Quality Decks and Expert Deck Installation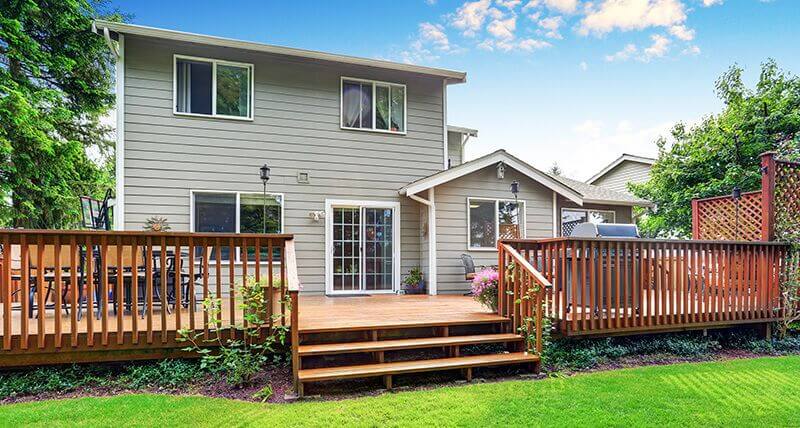 Thinking about adding an outdoor area to dine, grill, and lounge around in at home? How does the prospect of sharing cooling summertime pina coladas with friends or a couple of barbecue weekends with family sound to you? Or are you, perhaps, just getting bored with the same old yard space and wanting to turn it into something with a more practical purpose as well as greater visual appeal? Then, maybe, a fully functioning deck is just what you need.
New Deck Installation
A well-built deck can add great value to a home by giving you an enticing outdoor living space to enjoy. When built with new durable outdoor materials, or a unique added shade option, decks can really turn into a great and lasting home investment.
Explore Design Possibilities With Us
For over 27 years, we have been providing local homeowners in Southern Connecticut with excellent custom interior and exterior carpentry services; this has built us a solid reputation as the area's leading home improvement expert.
Deck installation is definitely one of the things we're really good at. Whatever deck type, whether freestanding or attached, single- or multi-level, or raised, in whichever decking pattern you choose, no job is too complicated for us to execute perfectly to your specifications.
We'd love to sit down with you to discuss your goals so you can more clearly envision your design plan, and be aware of all doable options for your property.
Deck Repairs and Upgrades
If you have an existing deck in need of some repairs or an upgrade, Integrity Home Services LLC is a fully licensed and insured professional that can guarantee you not only great workmanship but cost-efficient service, too.
Let's talk about decks. Call Integrity Home Services LLC today!
Trust Integrity Home Services LLC to help bring your dream deck to life! Give us a call today at (203) 922-2408. We are open for business from Monday to Saturday, from 7:00 am to 7:00 pm.