Integrity Home Services LLC: High-Quality Doors and Expert Door Replacement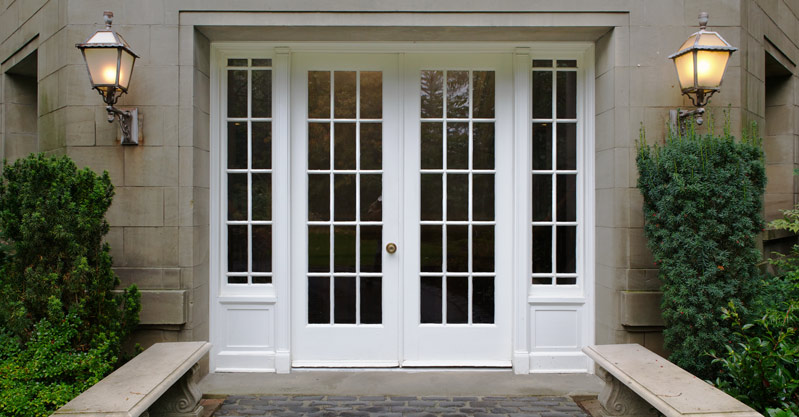 For door and parts replacement services and repair, or the installation of new doors, whether interior or exterior, Integrity Home Services LLC is the real deal. We have been a trusted and respected leading home improvement expert and residential home inspector specialist in Fairfield and New Haven County for over 27 years. With a Connecticut Home Improvement License for twenty years and a State of Connecticut license in residential home inspection for over a decade, you can be sure that we have both the skills and experience to do our job well!
Importance of hiring a Pro to deal with your doors
Because there is more to doors than "the door".
When we talk about doors, we are not merely talking about the door itself which must be installed properly. We also put equal emphasis on the frame, or that metal or timber part around the door where the locks and hinges are connected. How many times have expensive wooden or sliding doors been misaligned or installed with gaps in between because of poor leveling? Where door installation is not plumb and square, simply because of the installer's lack of knowledge in the installation process and finishing touches, in general? Apart from door and frame, the process involves other tasks; there is adding insulation, sealant application along the seam, and placing a barrier to promote water run-off. Improper techniques can result to problems such as moisture-inviting gaps, and joints that separate under pressure.
As professional door installers, Integrity Home Services LLC, will help you overcome any potential issues of this sort, helping ensure that manufacturer warranties will not lose their validity as a result of incorrect installation.
Trust your Door Needs to Us. Call Integrity Home Services LLC Today!
If you're having any issues with your doors or you want a professional installation to guarantee that the job is done perfectly, give us a call and inquire about our services at (203) 922-2408, or fill out our inquiry form on our contact page.